Local Search Marketing is a phrase you may not have heard before, but you will have engaged with the results of local SEO without even knowing it.
Whenever you make a search for "plumber near me", "restaurants in Manchester " or "nearest parking" you're asking Google to return a search result based entirely on proximity and relevance.
Proximity and relevance are two of the key pillars to any local organic marketing strategy. To be shown to potential customers in your area Google wants to know you are genuinely at that location and that you are relevant to the search the user has made.
There are strategies you can implement to help demonstrate to the search engines that you are who you say you are and that you're the best choice for the customer making the search.
As well as satisfying the algorithm, these activities also help to demonstrate to your customers why they should choose you, helping with your brand awareness and ultimately driving more people to your website ideally resulting in increased business.
Use the tools provided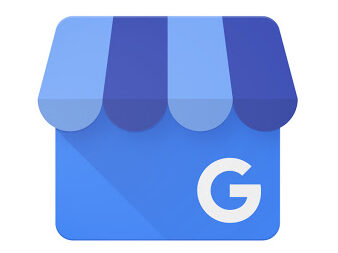 Search engine local listings are an absolute must. If you're trying to make an impression locally, you have to have a Google My Business listing and a Bing Places listing. These are tools designed by the search engines for you to share:
Opening times
Your address
Contact details
Your logo
Your services
Customer reviews
Often when people start with SEO they don't understand what the search engines require to understand their website and content. With these listing systems, the hard work has been taken out and they spell out exactly what they need to see from you in order for your business to appear on the search results page and the map listing.
While there are some fine details to business listing optimisation, and we're happy to help with this, it's easy to achieve the basics and start improving your visibility.
These tools are the perfect way to demonstrate proximity and relevance to a user's search query. When these listings can help you be discovered by 100's of customers, there really is no reason not to set up your profile and start being seen.
Show off what makes you the best
It goes without saying, but when you're advertising your company this is not the time for modesty.
If you have something that sets you apart from the competition: late opening hours, excellent customer service or exclusive offers these are all things to shout about.
This is where the relevance part of local ranking comes into play. By showing that your business is the solution to the users problem you are more likely to appear in the organic search results and have your business listing appear on the map and knowledge graph.
A real world example of this would be your one of two plumbers in the area. A customer makes a search for "emergency plumber near me" at 11pm. If your competitor has added their opening hours on Google as 24 hours and you haven't, in the search engines eyes they are the more relevant result.
For that particular query, you could miss out on a lead all because you haven't sign posted your information for Google to be able to determine your relevance. This is why taking local search marketing into consideration is essential for your overall marketing strategy.
Make sure your website is set up for local search
If you predominantly serve customers from one area make sure that you say that on your website and add these service areas to your local listings. If you're the best pub in Lancaster, the highest rated garage in Blackpool or the oldest florist in Preston you need to say that for the search engines to know it.
This is where having an understanding of SEO is key. While you do need to reiterate the areas you cover to help prove your relevance to a local search, you don't want to cross the line into spamming keywords. Google and other search engines can see through this and it could hurt your performance rather than help.
---
We've covered some of the absolute basics here and in a very simplified way. There's so much more to Local SEO than this, from review generation strategy to setting your business type and even communicating how you're the right result for each query.
We can help take the stress out of your local marketing strategy and assist with content creation, listing management and local advertising all of which will help you get seen by your local customers.
Get in touch with the team for a free informal chat about your business, your 2022 goals and how we can help.